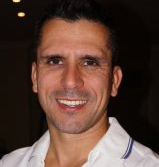 Dr. Michael
Prebeg
Athletic Care
Dr. Mike Prebeg is a Certified Chiropractic Sports Physician, who graduated from the New York Chiropractic College, USA. He specializes in the treatment of sports injuries through the combination of Active Release and Contemporary Medical Acupuncture, and joint manipulation. He has helped athletes of all levels with performance enhancement, career longevity and injury recovery.
Dr. Michael Prebeg is the Founder, President and Lead Instructor at Skills-In-Hand Inc., where he leads the charge to integrate the academic theory behind manual medicine practices with practical clinical methodologies. He led the design of Skills-In-Hand curriculum and supported the efforts of the expert lecturers and contributors to the courses/workshops.
Michael Prebeg has a clinical practice with Mount Sinai Hospital, one of Canada's pre-eminent patient care, research and academic health science centres. Along with Dr. Mark Scappaticci, he directs the chiropractic care services at Athlete's Care Sports Medicine Clinics, with more than twelve locations in the Greater Toronto Area, Canada.
Dr. Prebeg is a consulting Chiropractor to the Toronto Blue Jays baseball team, spending most home games in the locker room treating the players, and with the NHL Players Association (NHLPA). He is currently a consultant with many Olympic and professional athletes (MLBA, NHL, NFL & CFL). He has covered the World Track and Field Championships in Edmonton 2001, and Paris 2003, Goodwill Games 2001, World Cup of Track and Field 2002, US National Championships outdoor and indoor 2002, 2003, NCAA Track and Field Championships 2003, and the World Basketball Championships.
Mike Prebeg is a Senior Instructor in the Contemporary Medical Acupuncture Program at McMaster University and is the Treasurer of the Canadian Contemporary Acupuncture Association.
A sought after lecturer, Dr. Michael Prebeg presents regularly, including the following topics:
Neurofunctional Acupuncture Blueprint on the Integrated Treatment of Hip Injuries in Athletes From Amateurs to Professionals
Active Release/Advanced Soft Tissue Techniques & Contemporary Electro-Acupuncture Specific to Hockey Players