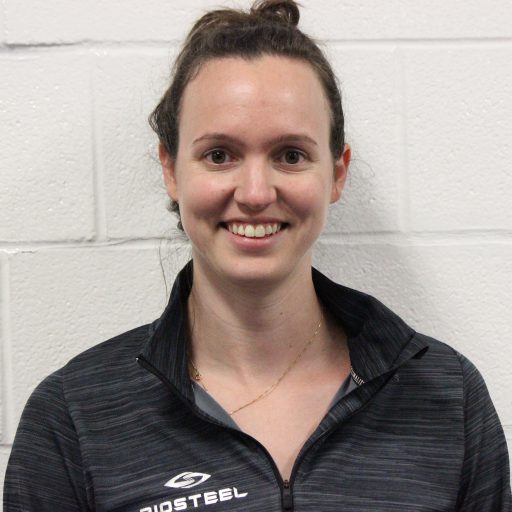 Mary
Lalancette
Athletic Care
Mary Lalancette RMT, R. Kin, CAT(C), BScK, BAHScAT, Osteopathy (Current Study)
Mary Lalancette is a Certified Athletic Therapist and Registered Massage Therapist who is currently studying to become an Osteopathic Manual Practitioner at the Canadian College of Osteopathy in Toronto, ON.
Mary's aim is to assess and treat the body using a variety of manual therapy techniques. She focuses her attention on how the body is interconnected and works together rather than just focusing on where the pain may be felt. This approach allows her to create an environment that removes barriers from the body, allowing it to heal.
Mary works with many athletes at the varsity, national, and professional level and has been the lead Athletic Therapist for Canada Basketball's Cadet Men's National Team & Youth Development Program since 2013, and has had the opportunity to be a member of the medical staff for the 2013, 2015, and 2017 U16 FIBA America's Championships and the 2014 and 2016 U17 FIBA World Championships. Mary has been the Head Athletic Therapist for the Orangeville Northmen Jr B Box Lacrosse team who just capped off their 2017 season winning back to back Canadian National Championships in 2016 and 2017. Mary also served as an Athletic Therapist at the 2012 Ontario Summer Games, 2012 NHLPA Charity Hockey Game, the 2015 Toronto Pan American Games, and the 2015, 2016, and 2017 BioSteel All-Canadian Basketball games.