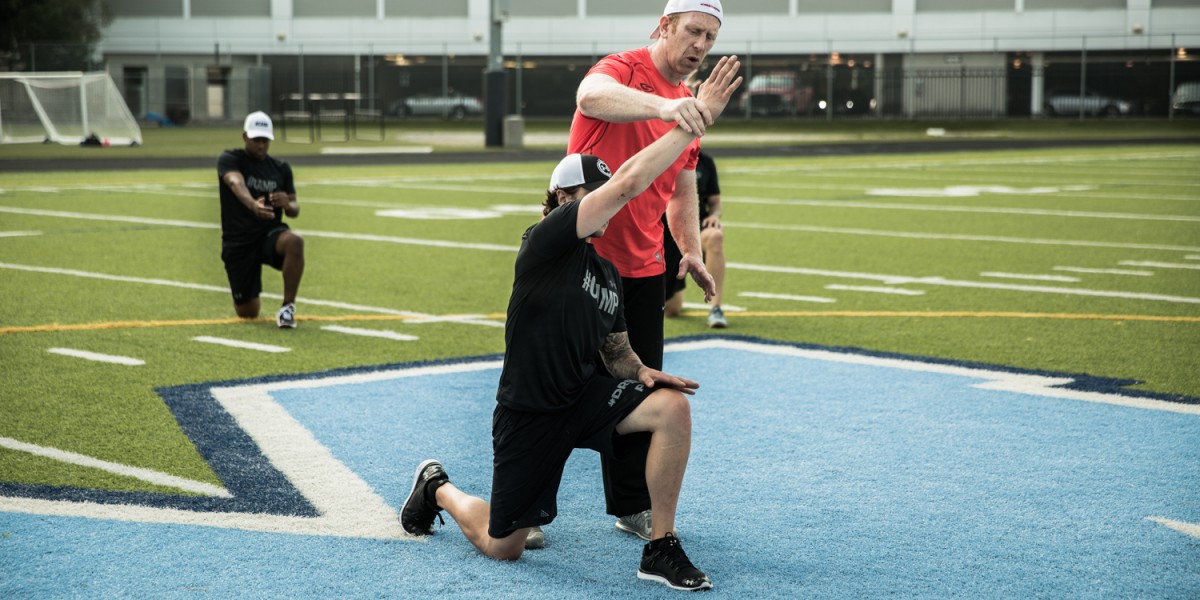 Will 2013 be the NHL's 'Year of the Injury?'
By Tim Wharnsby, CBC Sports, January 15, 2013
Three days into training camps and the infirmary is already the busiest place in the dressing room. The list of players troubled with injuries is long, including the likes Jarome Iginla, David Booth and Mikael Samuelsson, who all are nursing groin ailments.
Is this a sign of things to come? There is an expectation that injuries will play a key component in 2013 because of the brief training camp and intense 48-game regular season condensed over 99 days.
Dr. Michael Prebeg, a Toronto-based chiropractor who specializes in sports injuries and works with players from the NHL, NFL, MLB and CFL, predicts there will be an increase in injuries, but a decline in traumatic injuries, like concussions, simply because there will be fewer games this season.
No season for old men?
"The extended off-season and the sudden return to the ice may result in a slight increase in over-use injuries," Prebeg said. "This is where age, training, prior fitness and past injuries will be important considerations. Players who are older, and didn't train enough, or didn't train properly in the off-season, will be more prone to overuse injuries. Younger players will generally adapt better."
Will the players who went over to Europe or continued to develop in the AHL have an advantage over those who stayed at home and instead regularly played shinny with their locked-out comrades?
Matt Nichol, a Toronto-based conditioning guru to many NHLers like Mike Cammalleri, Chris Stewart, Wayne Simmonds, Matt Stajan, Nik Antropov and Tyler Seguin, remarked there could be advantages to both playing in Europe and staying at home.
"All the leagues in Europe are different," Nichol said. "Some players were playing a similar role than they do in the NHL and some were in different roles. I had a number of clients who played in different leagues. Some conditions were great, some were horrible. Some leagues had intense practices, others did not.
"For some younger players, it was advantageous to keep accumulating their time on ice to work on their craft. Some of the older players needed more time off and needed more time in the gym to work on their strength."
Prebeg agreed with Nichol.
"Some of the players in better leagues may be at a slight advantage in the early stages of the season but that will soon balance out," Prebeg said. "There definitely wasn't the same amount of 'battling' in the corners where most of the energy drain is in the Euro leagues."
'Staying home' doesn't mean 'staying on the couch'
Will the time off for those who stayed home help in any way?
"I know a number of players who stayed home and they have been working closely with strength and conditioning coaches, skills or skating coaches, and performance care doctors, such as me and my chiropractic team [at Athletes Care]," Prebeg said. "These players made the most of this opportunity by committing their time and working harder than ever on advanced programs that pushed the limits of their strength and conditioning beyond what is normally possible in a regular off-season, which is much shorter.
"Workouts build week after week and the gains our guys made will push them far ahead of athletes who were complacent during the off-season. Most importantly, because we took time to build them, these gains will be long lasting and hard for other guys to match. We used the extra three months to build progressive weight-training programs, increasing ice time to practice skills, and we had the luxury of time to develop and ensure proper biomechanics and recovery time to prevent injuries."
Nichol and Prebeg also were asked what can the players do to prevent fatigue and injuries in a short-term, condensed schedule - since team play on an average of every second night, there will be less practice time, too:
Nutrition and Hydration
The players require essential nutrients for recovery and to prevent fatigue.
Rest
Players need to be strict about scheduling time for recovery and rest between games to avoid injury and burnout. This diligence will give their muscles time to heal and prevent tweaks from becoming into bigger injuries.
Treatments
Therapists will be busy this year. It will be paramount for players to get treated before over-use injuries arise. A mechanic tunes up a race car before events and athletes need tune ups to get the most out of their bodies.
Recovery work in the gym
They players need to continue training, but in a modified way to incorporate recovery and maintenance type work.